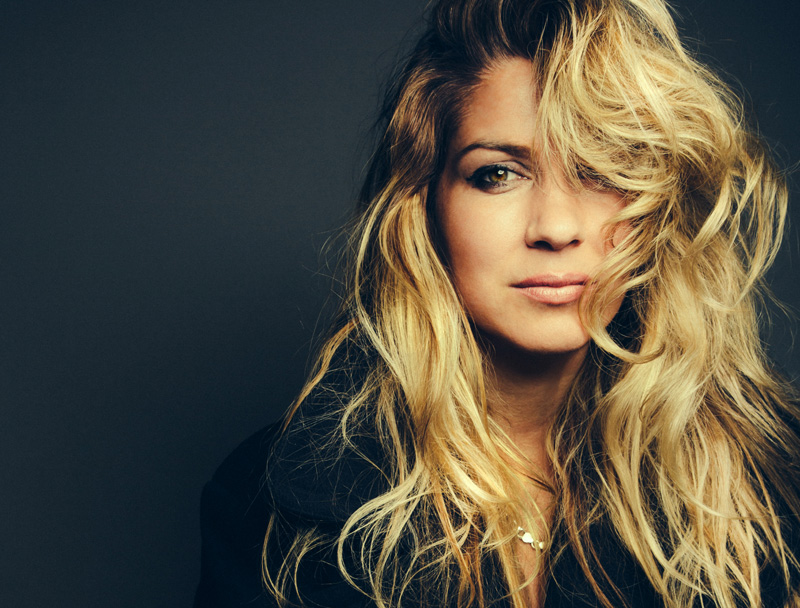 Thank you to Exclaim.ca for giving me and my new release (Late Night Light) some space among their pages!
Published Nov 24, 2015
Even though Ivana Santilli's new album Late Night Light was slated for release around the start of 2015, her first project in nearly five years is just now seeing the light of day. Santilli tells Exclaim! that there were a host of extenuating factors for that — a lot of "boring business stuff" happening behind the scenes — but she's thrilled that the soulful 11-track album, due out independently on November 27, is finally getting the release it deserves.
 "It's the record I've had ready for over a year-and-a-half. But we wanted to reset and give this album a proper release," she says.
After a more than 20-year recording career — reaching back to her work with '90s R&B group Bass Is Base — creating new material these days comes down to being empowered by still having something to say according to the Toronto native.
It's a process to get the place where you know you need to write another record. What motivates me at this point is the voice and knowing that [my] voice is valid. It's about having something to say through music [and] the challenge of putting that message to music."
Also playing a role is the fact she recently purchased new music gear and wanted to test it out. "I have a new Prophet synthesizer and it really informs this record," she says. "I tried to strip away some of what I've done before and try some new tricks, some new instrumentation."
Santilli admits that she's in her "grown folks music" stage in her career; the new record — a mix of throwback and forward-looking soul and R&B-pop sounds — includes matured takes on love and relationships, basically "life after your 20s." The record was also influenced by how technology has affected personal relationships — online dating being a prime example as explored on a track like "Calculate Love."
"It's a pretty personal project. This record is situational — it depends on what you are going through at the time," she says, adding that "Love Me Back" — which centres on the theme of balance and reciprocity in relationships — was the first song she started with. While the songs aren't about anyone specifically, she explains they do generally track the feelings and emotions she's dealt with in recent years.
"I noticed that I always just wrote about love and this time there are different angles to it," she says. "[Writing a song like 'Love Me Back'] that told me I need to get back into the studio. The song pretty much describes five years of crappy romantic situations that I had been in, all encompassed in one song."
Even as a singer-songwriter, multi-instrumentalist and Juno Award-winning artist, it has been Santilli's passionate commitment to shaping her career and creative direction — on her own terms — that has been her key to success. And while she's been often referred to as being "underrated" as an artist, there's a freedom in that and not conforming to industry expectations, she says.
"I've been underrated many times, which is a strange compliment, backhanded almost," she says with a laugh. "[But] it gives me the freedom where I don't have to redo all my own records. I don't have this huge number one song that's hanging over my head. I can do anything right now. I don't have to do something that I've already done."
READ THE FULL ARTICLE AT EXCLAIM.CA!